At the beginning of last month the weather was still incredibly warm, but there was one day we woke up to fall weather and it just so happened to coincide with one of Matts (
very few
) days off. So we jumped at the chance to break out the sweaters, scarves and boots and take advantage of a little fall preview.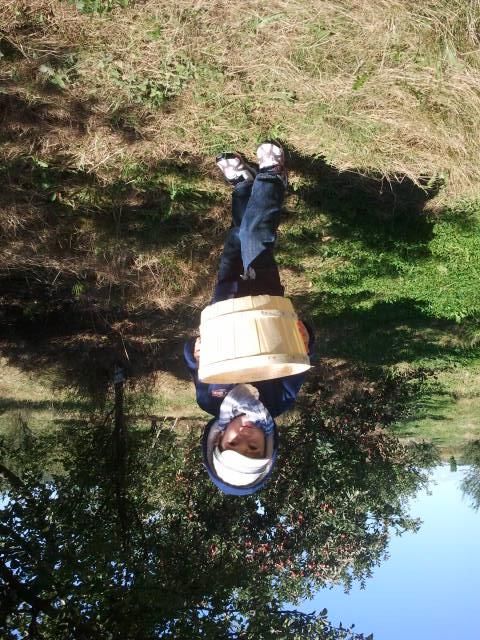 We drove to the Valley without a solid plan, just that we knew we wanted to pick some apples, it
was
apple picking weather after all. We drove until we saw a sign off the highway for Daniel's U-Pick, took exit 5 and had our plan.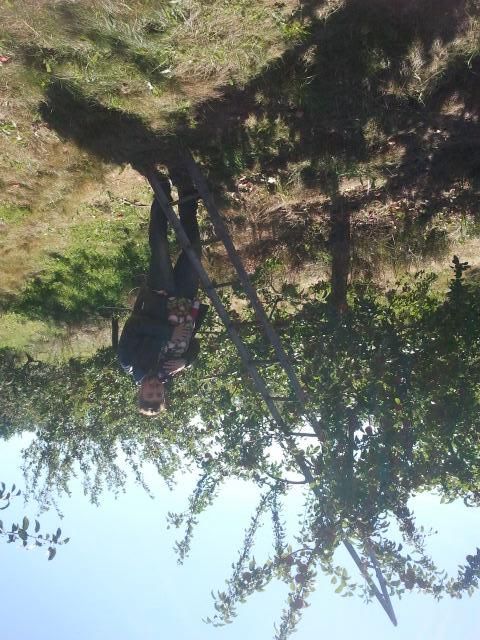 It was a perfect day for being bundled up and outside, E slept most of the time in the Ergo on Matt but Max really dove in and picked apples like it was his job. He really commits when he likes something. We came home with a 10 pound basket of Cortlands, MacIntosh, and Gravelsteins. Completely did not realize how much 10 pounds of apples is until you get them home and then it's like, now what? So, we made apple sauce, apple pie, slow cooker apple pork and apple chips. Oh, and the littles ate their weight in apples for a solid week. Troopers.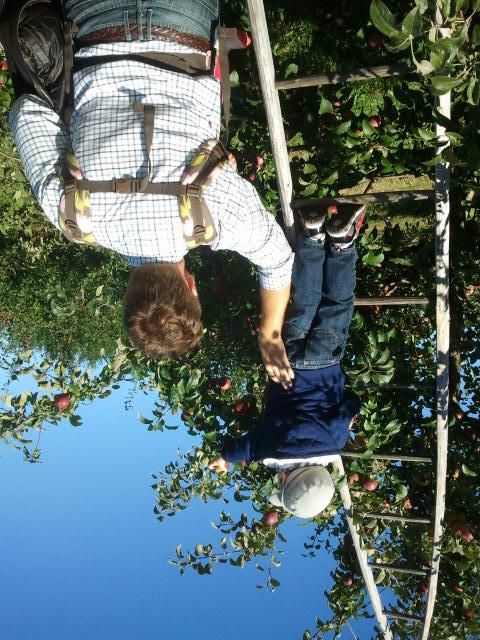 Sent the smallest to get the ones we couldn't reach.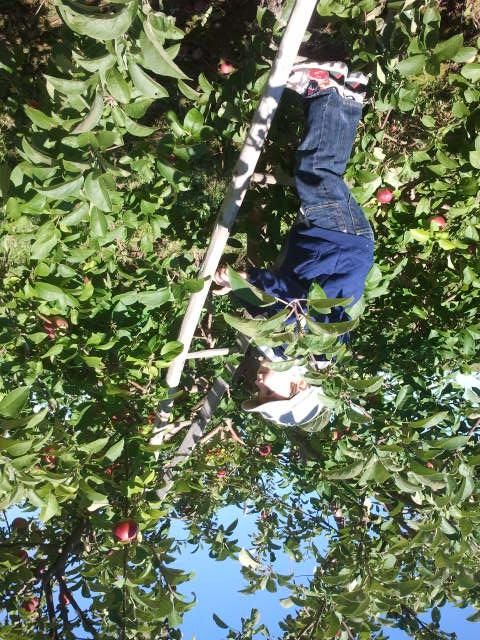 Our haul!