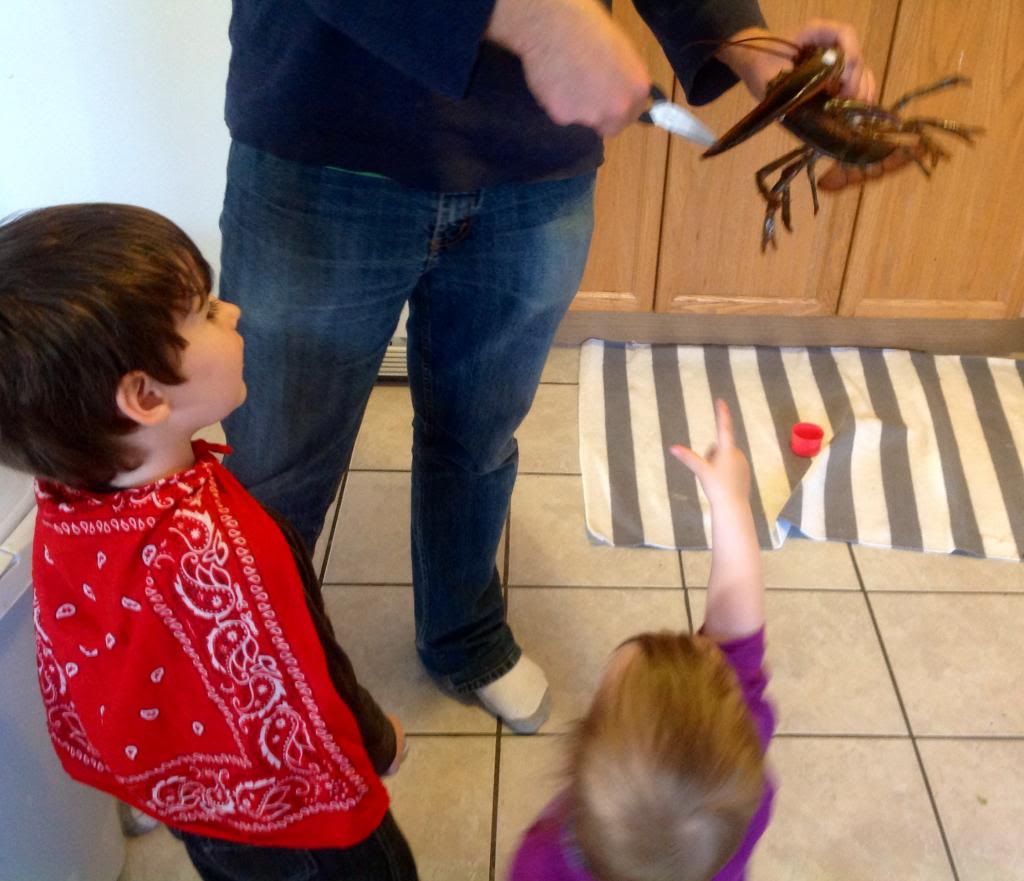 Matts family are fishermen, grandfather, both parents and now his brothers. He's always worked on fishing boats, dreams of owning his own someday, so he's comfortable around lobsters. His whole family is. The first time I'd ever had lobster was at his parents house, his mom plopped a plate with a whole lobster on it. I had no idea how to eat it, everyone dove in, successfully cracking it open, I sat there in awe of this bug on my plate. That was a few years ago, I've had lobster since, but Matt does all the work for me (I
know
, what a dream) so I still have no idea how to properly eat a lobster. I could look it up but then I actually
would
have to do it myself. Looks brutal and messy. Also, I was attacked once, Matt brought two home, left them in a plastic bag, in the fridge overnight. I'd forgotten about them being in there, opened the fridge the next morning and OUT COME THE LOBSTERS. I only wanted milk for my coffee, not nightmares for life. But thanks lobsters, you two tasted extra yummy.
Max has been on Grampie Brown's fishing boat a few times (while docked, he's not fishing yet!) and has been around lobsters and fish his whole short little life. It's just normal to him. So, after we had E and hadn't had any shellfish in the house for the first few month...my mom has allergies so we were being careful...we decided on lobster for dinner. Then just to see how fearless, E would react, seriously this girl isn't scared of
anything
, like normal parents, we set them loose in the kitchen.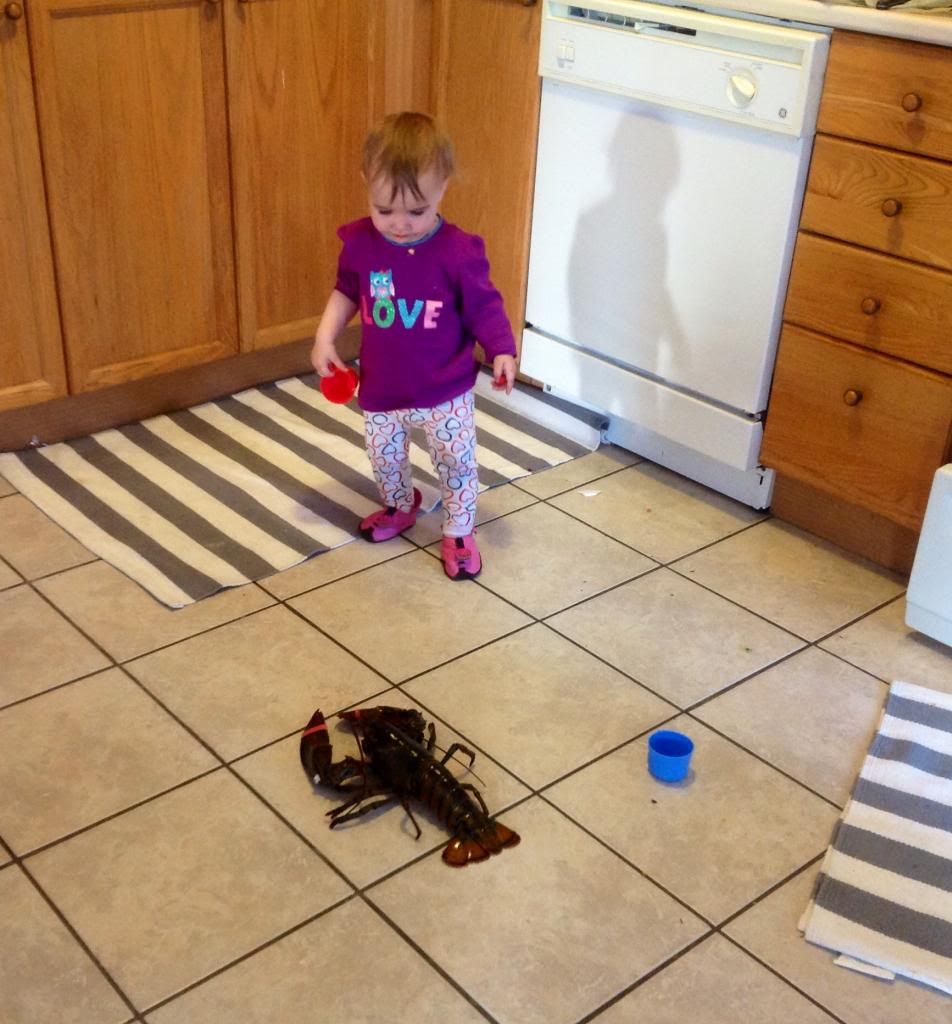 Like we thought, she was curious, but not even a little scared. She probably thought our new dog was really weird. Max had never held one before this, I think Ellie's fearless demeanour gave him some bravery too, or he didn't want the baby to show him up. Penny wasn't around but I kind of wish she had been, it'd been a fight between her and our dinner, I'm sure.
(p.s. reminds me of
this scene
from Annie Hall, especially when she makes him pause to take a picture.)