It was
so
warm all weekend, (like winter warm, not Bombay warm) we spent our time enjoying some vitamin D, playing in the snow and counting down the hours 'til Daddy gets home from Newfoundland.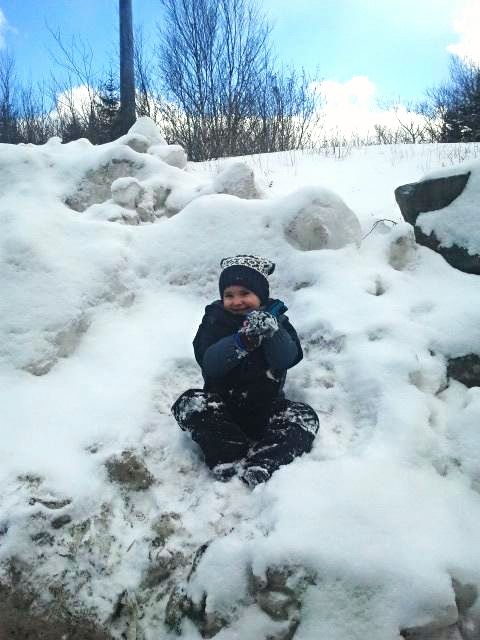 E's still not sure about snow.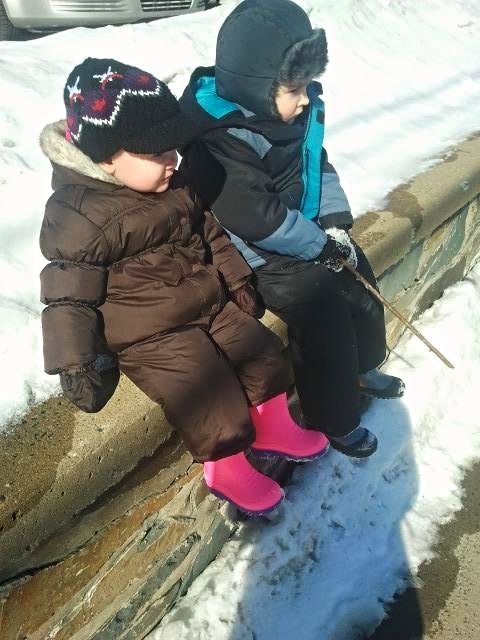 fishin' in a parking lot, as you do.
The giant cardboard space ship also made a re-appearance this weekend, out of boredom. This thing is
MASSIVE
(like 3ft. high, 4ft. long, not an exaggeration) so it's usual home is in the back of the coat closet all folded up, only to be brought out in emergencies.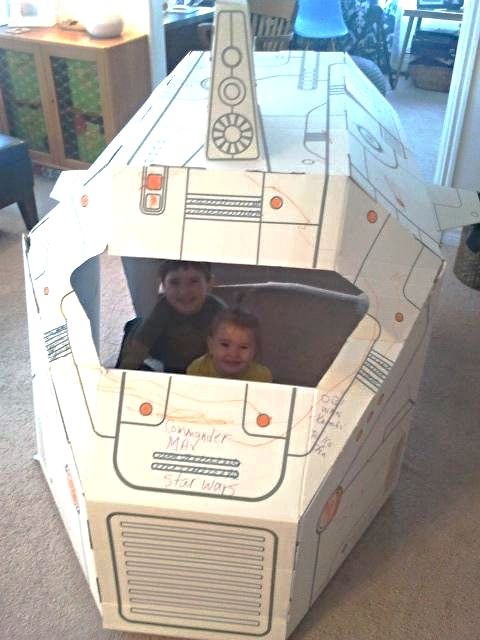 Also, thank goodness it's March. I love me some March, so much better than January and February. More outside play, less baby layers. Come on spring, we're ready for you!